Advancing AI-Assisted Drug Discovery with the Translational Power of EEG
eCube® is a pharmaco-EEG platform that collects data from novel compounds and subsequently compares their signatures against a comprehensive database of marketed drugs. This process enables the prediction of the therapeutic utility of these compounds. eCube® works in synergy with SmartCube®, and the combined results from both platforms provide PsychoGenics' partners with enhanced confidence in the accuracy of our predictions.
eCube® provides a uniform testing platform to record actigraphy and quantitative EEG (qEEG) from different brain regions of unanesthetized mice before and after drug administration.
Like the SmartCube® process, raw data and the derived features from the brain signals and biometrics are used to train a machine learning classifier, which can be used to identify novel compounds with the desired EEG profile and activity.
eCube® can also be used to phenotype disease models, including autism spectrum disorders, rare genetic epilepsies, Huntington's disease, Alzheimer's disease, and more.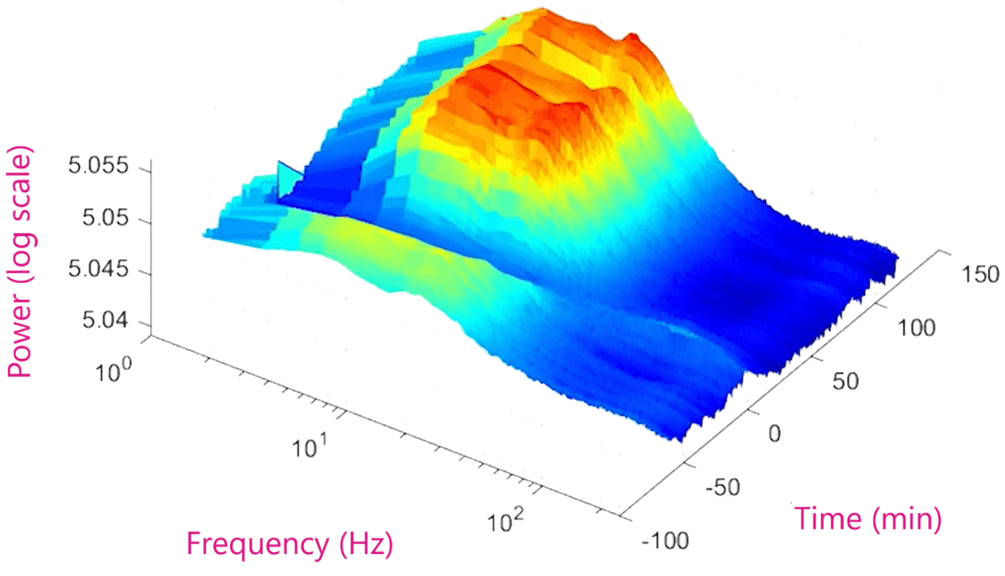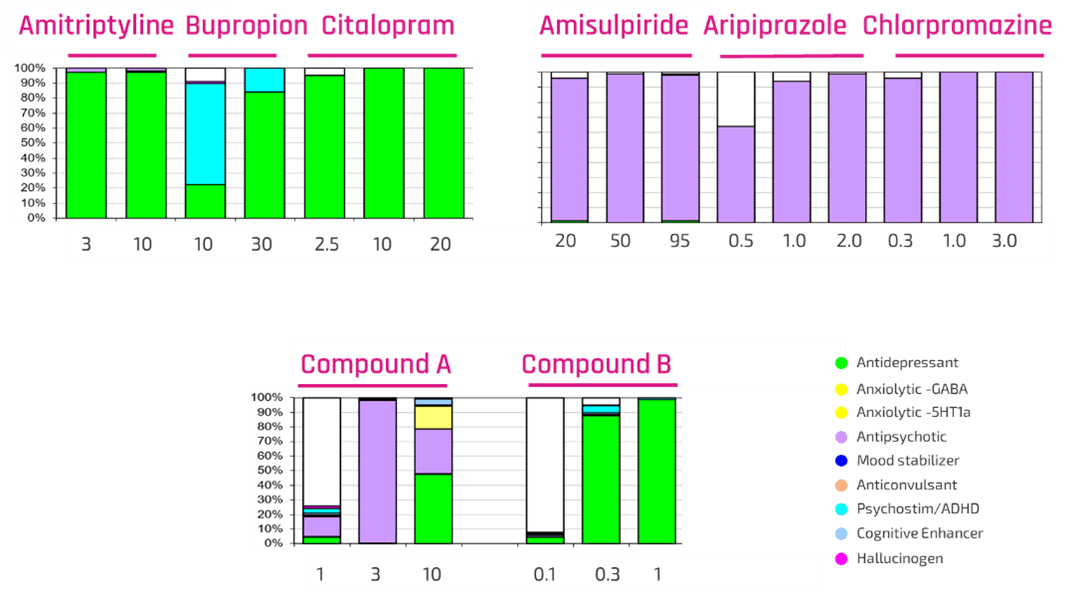 EEG yields objective pharmaco-dynamic signatures specific to the compound's pharmacological action, and thus, it can be used to evaluate translational biomarkers and provide information for early drug development.
eCube® platform uses proprietary machine learning algorithms to detect and assess the potential of compounds to treat psychiatric disorders in an unbiased way by comparing their complex qEEG profiles with those from a proprietary reference database at the drug class (primary therapeutic indication) and subclass (primary mechanism of action) level.
Partner with PsychoGenics for Unparalleled Therapeutic Predictions
Discover the key benefits of partnering with PsychoGenics and utilizing our eCube® platform for comprehensive compound assessment, unbiased evaluation, and accelerated drug discovery and development. At PsychoGenics, we employ our Cube platforms with novel, diverse chemical libraries to discover improved treatments for severely disabling neuropsychiatric disorders. In our quest for novel and improved treatments, we form strategic partnerships with biopharmaceutical companies. Through these collaborations, we provide access to eCube®, SmartCube®, and our other Cube platforms or license our groundbreaking discoveries to those who share our vision of a brighter tomorrow for those struggling with mental illness.