PsychoGenics' Cube Technologies: Revolutionizing
Neuropsychiatric Drug Discovery
CNS disorders impact hundreds of millions of patients who not only suffer from severely disabling conditions but who also face ineffective or unsafe treatment options. The human and societal impact of mental illness is profound, affecting 1 in 5 individuals during their lifetime. This can lead to consequences such as homelessness, incarceration, and the loss of trillions of dollars in productivity.
21% of people experiencing homelessness also have a serious mental illness.
37% of people incarcerated have a diagnosed mental health condition.
46% of people that die by suicide have a diagnosed mental health condition.
1 in 8 of all visits to U.S. ER are related to mental and substance use disorder.
Mental health services account for approximately 19 billion hours of care annually.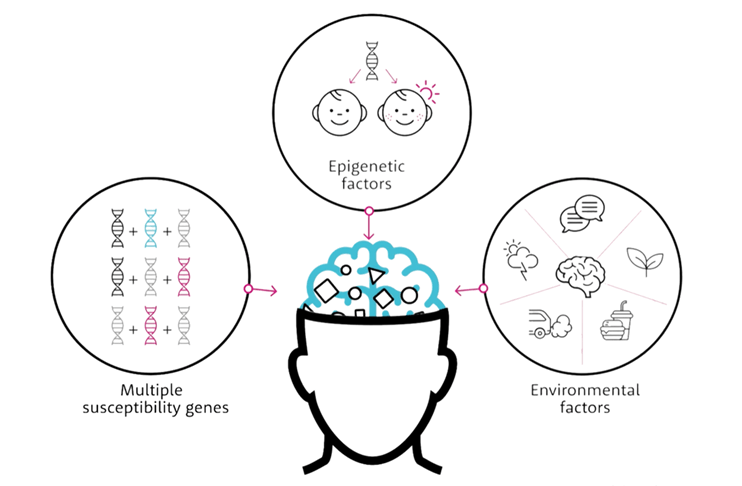 There has been an absence of new treatment mechanisms over the past few decades primarily driven by the failure of the target-based approach, which looks for target-selective treatments. Neuropsychiatric disorders, however, are inherently complex, reflecting an interplay of genes, epigenetic factors, compensatory mechanisms, and environmental stressors, which are unlikely to respond to single-target pharmacology.
A viable alternative is phenotypic drug discovery, which identifies treatments based on their ability to rescue a disease phenotype in a cell or organism. Responding to this unmet need, in 2002, PsychoGenics embarked on a journey to apply automation and AI to drug discovery based on mouse behavior.
Unleashing the Transformative Power of AI and Phenotypic Drug Discovery
Our proprietary in vivo testing platforms are central to our drug discovery approach:
Partnering with PsychoGenics
At PsychoGenics, we employ our Cube platforms with novel diverse chemical libraries to discover improved treatments for severely disabling neuropsychiatric disorders. In our quest for novel and improved treatments, we form strategic partnerships with biopharmaceutical companies. Through these collaborations, we provide access to SmartCube® and our other Cube platforms, or license our groundbreaking discoveries, to those who share our vision of a brighter tomorrow for those struggling with mental illness.