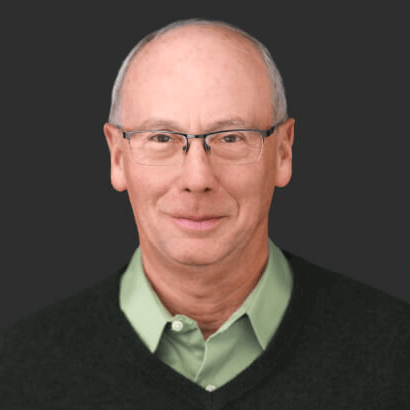 Dr. Street received his Ph.D. in organic chemistry from the University of Leeds in the U.K. and then did postdoctoral studies in synthetic organic chemistry, at the University of California, Los Angeles.
Leslie joined PsychoGenics in March 2020 as vice president, head of medicinal chemistry, drug-discovery with the goal to identify new treatments for psychiatric disorders. Leslie's over 30-year-career as a medicinal chemist in central nervous system (CNS) drug discovery began at the Merck Neuroscience Research Center in the U.K., where he spent 20 years, and attained the position of distinguished senior investigator. His notable achievements at Merck include the discovery of the marketed anti-migraine drug MAXALT and several clinical candidates for the treatment of anxiety disorders. Following Merck, Leslie continued to pursue his interest in CNS drug discovery at Renovis Biosciences in San Francisco and then at Cortex Pharmaceuticals in Irvine, California, both as senior director and head of medicinal chemistry.
In 2012, Dr. Street moved to Cape Town, South Africa, as head of medicinal chemistry in the Drug Discovery and Development Center at the University of Cape Town. In Cape Town, Leslie helped to establish a fully integrated drug research center and was involved with the discovery of new treatments for malaria and tuberculosis. Dr. Street has published over 100 peer-reviewed scientific papers in drug discovery and over 50 patent applications.